Oklahoma county jail inmate found unresponsive, dies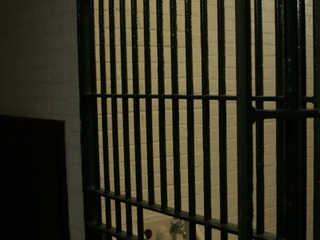 NORMAN, Okla. (AP) -- Authorities say a man arrested for trespassing when he refused to leave a Norman hospital has died after being found unresponsive in the Cleveland County jail.
Sheriff Todd Gibson says the man was found unresponsive in his cell shortly before 10 p.m. Tuesday and was taken to a hospital where he was pronounced dead.
The inmate's name hasn't been released.
Gibson says the man went to Norman Regional Hospital earlier Tuesday complaining of a headache and asking for narcotics. He was arrested shortly before 8 p.m. after refusing to leave and causing a disturbance in the lobby.
Gibson says the man was examined by jail medical staff and was under observation when he was found unresponsive.
Gibson says he's asked the Oklahoma State Bureau of Investigation to investigate the death.
Stay in touch with us anytime, anywhere.
Download our free app for Apple and Android and Kindle devices.
Sign up for newsletters emailed to your inbox. Select from these options: Breaking News, Severe Weather, School Closings, Daily Headlines and Daily Forecasts.