Law enforcement to undergo training to combat animal cruelty, investigate puppy mills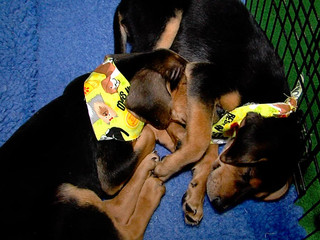 More than 700 law enforcement personnel are expected to undergo training that will aid in combating animal fighting, animal cruelty as well investigating puppy mills.
The Humane Society of Tulsa, Oklahoma Association of Chiefs of Police, Oklahoma Sheriffs and Peace Office Association and the Oklahoma Sheriff's Association are working alongside Humane Society of the United States to provide trainings starting from March 7 to March 11 to teach first responders how to handle animal cruelty cases.
John Thompson, the deputy executive director of The National Sheriffs' Association said "With little to no training available to them, law enforcement is at an extreme disadvantage in the fight against animal abuse. The HSUS is a leader in training law enforcement to identify and combat animal cruelty on all levels and we are excited to support The Humane State Program."
The training will be held in Woodward, Lawton, Oklahoma City, Pryor and Ada.

Stay in touch with us anytime, anywhere.
Download our free app for Apple and Android and Kindle devices.
Sign up for newsletters emailed to your inbox. Select from these options: Breaking News, Severe Weather, School Closings, Daily Headlines and Daily Forecasts.