Glenpool couple says Friday morning storm ripped their pool out of the ground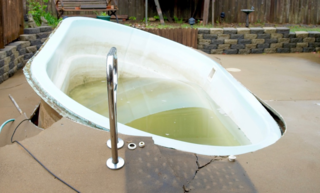 GLENPOOL, Okla. - A couple weathering Friday morning's storms has the proof to show just how badly they were hit.
Linda Cupps sent 2 Works for You photos of the pool in her backyard ripped from its foundation.
She said her backyard was already damaged from recent storms, but Friday's made it much worse.
The storm this morning hit some more than others, check out these viewers photos... anyone else hit?? pic.twitter.com/RjwTbWMJTz

— Ashley Holt (@AshleyHoltKJRH) April 21, 2017
Stay in touch with us anytime, anywhere.
Download our free app for Apple and Android and Kindle devices.
Sign up for newsletters emailed to your inbox. Select from these options: Breaking News, Severe Weather, School Closings, Daily Headlines and Daily Forecasts.
Inside Washington: Decode DC Blogs