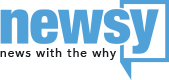 kjrh.com
National News Partner
White House Officials: Infrastructure Plan Coming In 2018
President Donald Trump plans to release an infrastructure plan in January 2018, according to White House officials.
Trump ran on improving failing infrastructure in the U.S. during his campaign, even saying he'd create a $1 trillion proposal during his first 100 days in office.
But that didn't happen, and some Republicans have their doubts that it will next year.
SEE MORE: Congress Hopes To Avoid Looming Government Shutdown With New Bill
Former U.S. Transportation Secretary Ray LaHood believes a good opportunity to get funding for the plan already passed by because it wasn't included in the GOP's tax plan. He said, "If they'd taken up infrastructure, we'd have a bill today and have the money to fund it."
Some Republicans are concerned over how much money the tax plan would already add to the deficit — $1 trillion over the next 10 years.
Democrats have also expressed interest in infrastructure reform, potentially leaving room for bipartisan cooperation.
---
Trending stories at Newsy.com
The selected web content no longer exists.