Toddler lands in Galveston for treatment to critical burns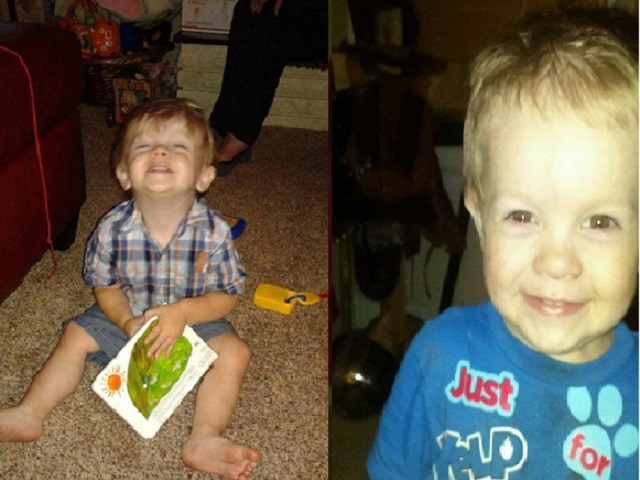 TULSA - A Tulsa toddler has landed in Galveston, Texas, where he'll be treated for second- and third-degree burns over 98 percent of his body.
Family members tell 2 Works for You that Alex, the 2-year-old critically injured in a south Tulsa house fire Thursday morning, was flown to the Shriners Burns Hospital for specialized treatment.
Firefighters were called to the home in the 1600 block of E. 53rd St. S. Thursday morning just after 10:30. Tulsa Fire Department officials tell 2 Works for You a 2-year-old child was burned in the fire. A spokesperson with EMSA said a patient was transported from the location in "emergent" condition, which she said means "serious or critical."
2 Works for You has a crew on the scene and will bring you more details as they become available.
Fire crews confirm child approx 2yo was burn victim in house fire. @KJRH2HD

— Cori Duke (@CoriDuke_KJRH) December 1, 2016
Fire at 1600 E 53rd contained. One person taken to hospital in critical condition. @KJRH2HD pic.twitter.com/zL9X76g81v

— Cori Duke (@CoriDuke_KJRH) December 1, 2016
Fire crews work to revive cat after midtown house fire on 53rd st. One burn victim also confirmed. @KJRH2HD pic.twitter.com/vbWjt48W3V

— Cori Duke (@CoriDuke_KJRH) December 1, 2016
Stay in touch with us anytime, anywhere.
Download our free app for Apple and Android and Kindle devices.
Sign up for newsletters emailed to your inbox. Select from these options: Breaking News, Severe Weather, School Closings, Daily Headlines and Daily Forecasts.
Inside Washington: Decode DC Blogs