CRIME STOPPERS ALERT: Tulsa man Vincent Ajeh found dead in Admiral & N. Wheeling intersection
TULSA - It's the night 20-year-old Vincent Ajeh feared was coming.  

"He never would tell me who was trying to kill him you know," said Vincent's grandmother, Beulah Childs. "He never would tell me."

Vincent's grandma remembers his startling prediction well. Someday, somehow, somebody would kill him.

That day came last December.

"I heard the gunshots," recalled his grandmother.

Late on that cold winter night just a block from his grandmother's home, Vincent's prediction came true.

"I was very upset, very upset, very upset," said his grandmother.

His aunt found Vincent's body lying in the street at the intersection of Admiral & N. Wheeling in the shadows of downtown Tulsa.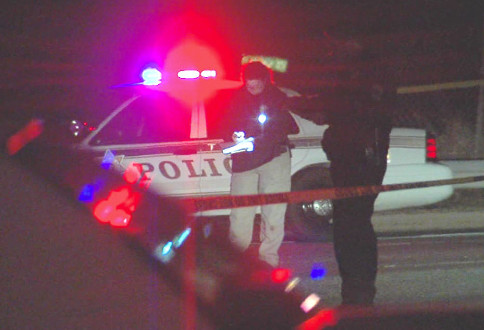 "He was a good guy," said his grandmother. "He didn't deserve what he got you know."

His grandmother said he faced some problems in his life. Tulsa police believe a gang wanted Vincent dead.

But with few people willing to talk openly about Vincent's case, police still need more information to hunt down his killer.

"If somebody has any additional information that maybe somebody saw another car in the neighborhood or maybe somebody saw somebody walking by," said Jill Roberson of the Tulsa Police Department.

If you have any information or tip that could help police, contact Crimestoppers (http://bit.ly/TulsaCrimeStoppers) at 918-596-COPS. You do not have to give your name.
Tips that lead to an arrest could result in a reward of up to $1,500.