Big Al Jerkens
2 Works for You Sports Contributor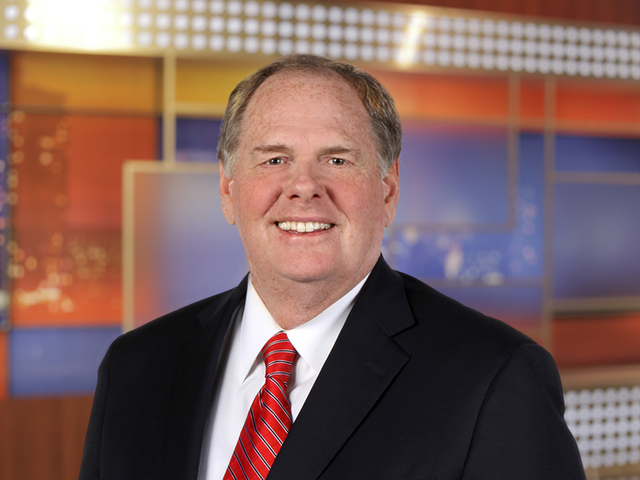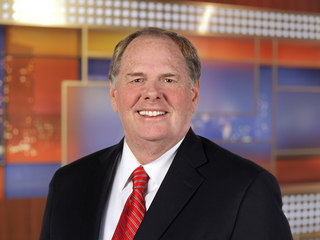 Big Al Jerkens has been a member of the KJRH 2NEWS home team since 1979. He has three favorite sports teams, the NY Yankees, New York Giants, New York Rangers. Believe it or not, he's from New York. He is not just a fan of these teams; he's a fanatic.
Big Al and his wife Sandy have three children: Laurie, Allen, Jr. and Kevin. His daughter Laurie is a school nurse. She and her husband Russell, daughter Abby Grace, and son Taylor live in Murfreesboro, Tennessee. Al's oldest son Allen, Jr. is living in Santa Monica, California with his wife Kate and beautiful daughter Reese Allyn. Al's youngest son Kevin lives in Long Beach, California.
Both Allen and Kevin graduated from UCLA, where they both pitched for the Bruins baseball team.
Al grew up in Belmont Park in New York. His father and two brothers still live there where they are involved in raising and training racehorses. Al has always loved horse racing, but was allergic to horses and the early hours their care demanded. His father holds the distinction of being the youngest horse trainer in the world to be elected to the Horse Racing Hall of Fame. His father's claim to fame is of two of his horses have beaten the great Secretariat: Onion at Saratoga in the Whitney Stakes, and Prove Out in the Woodward Stakes. His nickname around the track is "The Giantkiller."
Al went to college at the University of Wisconsin - Platteville. He wanted to play baseball. Unfortunately, Wisconsin is not the place to play ball. Of the 36 game schedule, 32 were rained out, snowed out, sleeted out or otherwise cancelled due to bad weather. In lieu of actually playing ball, Al became interested in reporting sports on radio and television.
His first job was in Rhinelander, Wisconsin, where the top story every year in Rhinelander was the snowmobile superderby in January. From there he escaped to Green Bay, where he covered the Green Bay Packers during Bart Starr's coaching career. After three years in Green Bay, Al headed south to Tulsa to be the 2NBC weekend sports anchor with Jerry Webber.
In 1982 he left Tulsa to work for a Wichita station for one year. On his second day on the job, the Wichita State Shocker basketball team went on probation. Al spent time working in Kansas, Nashville, and three years of covering Vanderbilt and Tennessee athletics. His highlight was coaching a celebrity team in the Barbara Mandrell Softball Classic.
In September 1986, Big Al came back to Tulsa, this time as sports director, and he's been with KJRH ever since.
Big Al's favorite hobby is his work. He lives for sports and loves being the KJRH 2NEWS sports director. Although he misses his good friend Jerry Webber each day, he strives to carry on, breaking new ground in sports reporting while honoring the memory of his favorite coach and sportscaster.
Big Al has also provided 2 Works For You a list of his all time and current favorites:
Favorite current TV show-Law and Order
Favorite cancelled TV show-Rockford Files, Perry Mason, All in the Family
Favorite group-Rolling Stones (still and always will be)
Favorite teams-Yanks, Giants, Rangers
Favorite current baseball player-Derek Jeter
Favorite current football player-Eli Manning
Favorite all time baseball-Mickey Mantle, Henry Aaron, Dale Murphy
Favorite all-time football-Walter Payton, Mark Bavaro
Favorite all-time hockey-Rod Gilbert
Favorite coach-Bill Parcells, Joe Torre, my dad, Jerry Webber
Favorite actor-James Garner (Rockford)
Favorite actress-Sally Field