Bragging Rights! Submit your photo and it may be highlighted on the news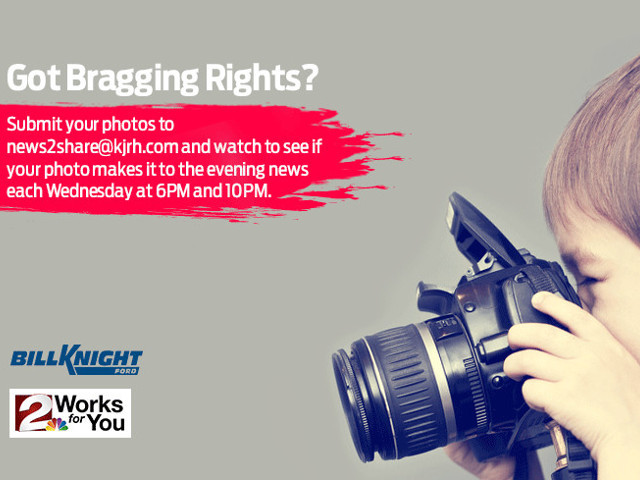 TULSA - Do you have something to brag about? Bill Knight and 2 Works for You want to celebrate your accomplishments.
Each Wednesday evening on 2 Works for You at 6 p.m. and 2 Works for You at 10 p.m., we will highlight a Bragging Rights photo.
Just e-mail your pics to news@kjrh.com or share it on our Facebook page.
Bragging Rights is sponsored by Bill Knight Ford.
Stay in touch with us anytime, anywhere.
Download our free app for Apple and Android and Kindle devices.
Sign up for newsletters emailed to your inbox. Select from these options: Breaking News, Severe Weather, School Closings, Daily Headlines and Daily Forecasts.