Why doesn't Obama benefit from better economy?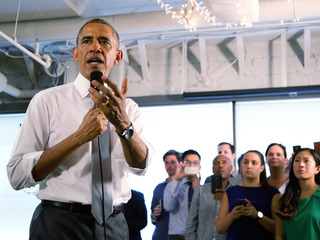 It was the best of times, for the U.S. economy. It was the worst of times for President Barack Obama.
The Dow Jones Industrial Average hit a record high breaking past 17,000 on Thursday, a day after a poll released by Quinnipiac University says Americans consider Obama the worst president since World War II.
For more, watch this Newsy video.